"Copper Mountain Stringband" an eclectic band whose members bring together musical influences from the folk, blues, mountain, traditional and bluegrass genres. Add this altogether and you have an original sound best defined as "Acoustic Roots".

Tight harmonies and great instrumental work combine to make their music enjoyable, almost addictive.

Photos - Jaclyn Rosenau Gagnon

The band consists of Jean Cook on upright bass and lead & back-up vocals, Jack Cook on rhythm guitar, mandolin, blues harp and back-up vocals, Wayne Sheridan on lead guitar, resonator guitar, melodica, mandolin, lead & back-up vocals and Daniel Talstra on fiddle, guitar and back-up vocals.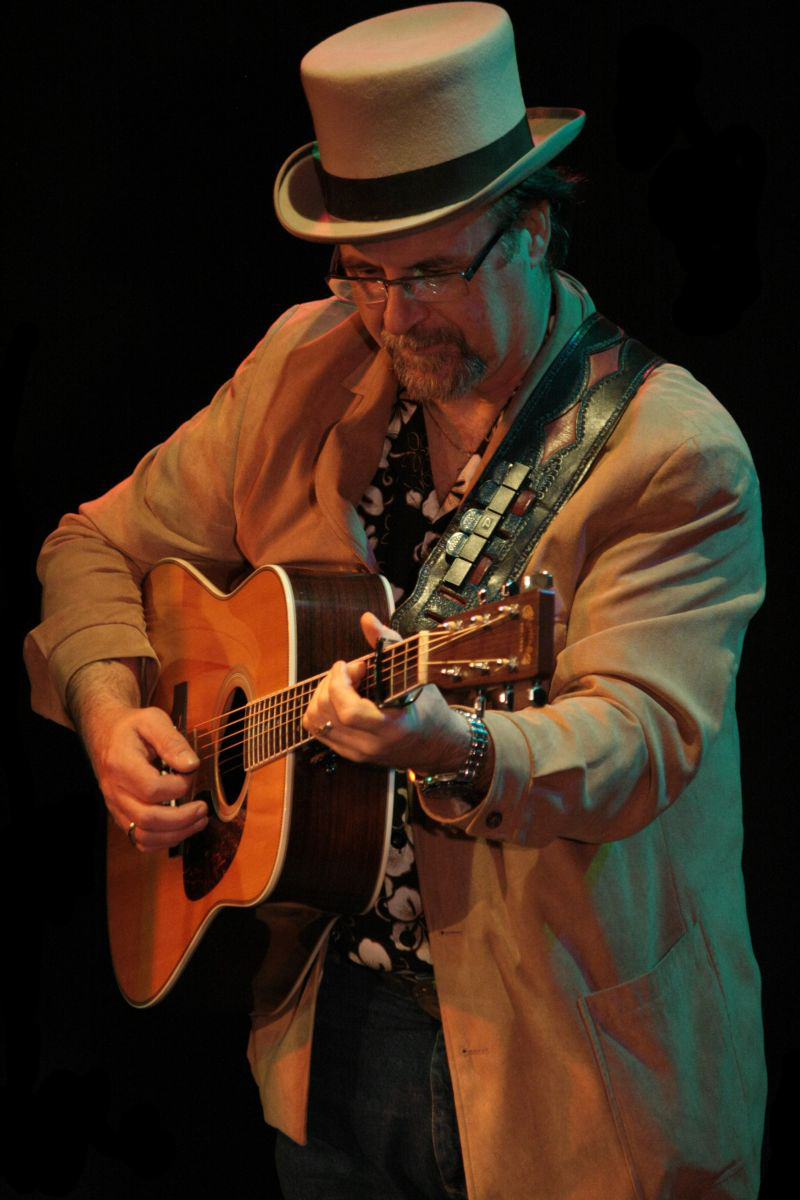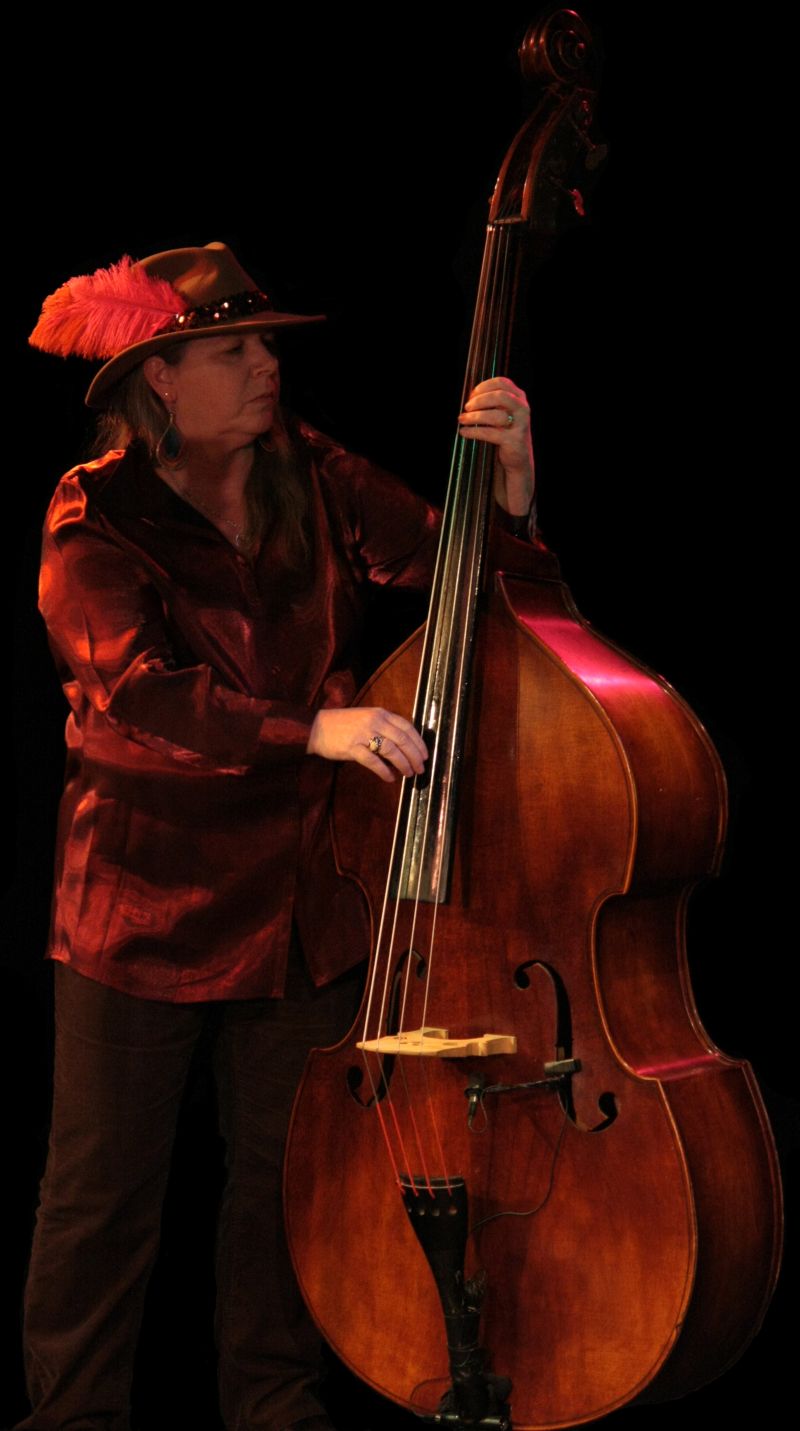 Founding members, Jack & Jean Cook, were a musical team originating in the Maritimes. They were influenced by songwriters like Leonard Cohen, Ian Tyson, Bob Dylan and Paul Simon. As they moved across Canada they were introduced to bluegrass and Appalachian mountain music. They performed with such greats as Vic Mullen of the CBC TV program "Country Time" and Jason Homey, most recently with the "Clumsy Lovers". Later, their music grew 'beyond bluegrass', as their music was influenced by Gillian Welch, Steve Earle, Townes Van Zandt and John Prine.
Contact Jack at Jack@CMSB.ca or Jean at Jean@CMSB.ca
Photos - Nancy Stone-Archer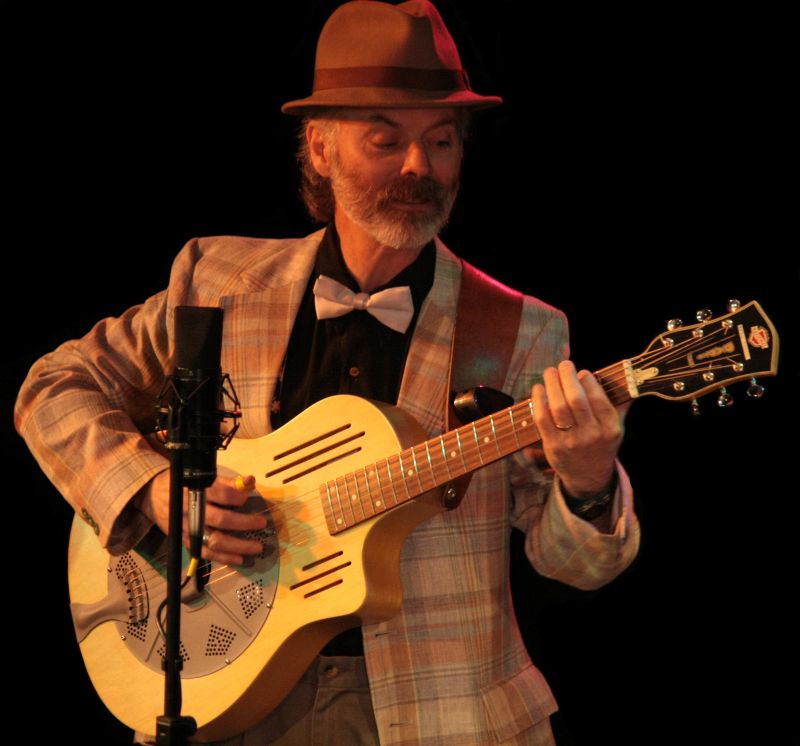 Wayne Sheridan, is well known in the northwest as instrumentalist extraordinaire and has performed with various bands including Borderline, Sugarfoot and has freelanced as lead for various performers including Ronnie Prophet and Marcel Gagnon.
In addition to his incredible guitar and mandolin work Wayne is an accomplished singer and songwriter. CMSB's first CD, 'Midnight Train' has 7 of Wayne's compositions on it.
From the beginning, Wayne's versatility was a perfect fit for Copper Mountain Stringband's eclectic sound.
Contact Wayne at Wayne@CMSB.ca
Photo - Nancy Stone-Archer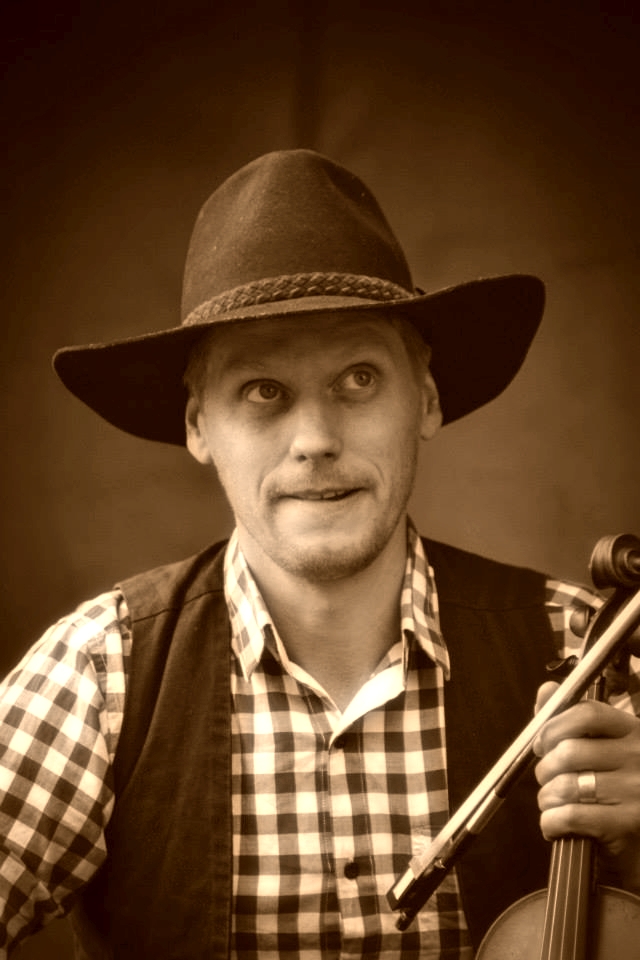 Daniel Talstra, is a fiddler extraordinaire and the most recent addition to the Copper Mountain Stringband. He grew-up in Terrace but has rambled around some too. He has played music in the folk and bluegrass tradition with countless bands both in the Terrace area and in, of all places, Cambodia where he cut his teeth as a bluegrass fiddler.
When asked for a comment to put in his bio, he demonstrated that he might just be another songwriter for the band. He wrote:
"Throw me a song and I'll play along
Play it in 'G', I'll do it with glee
Throw me another; I'll play like a mother
But throw me a beer; I'll look at you queer
'cause I really don't like beer."
Contact Daniel at Daniel@CMSB.ca
Photos - Meg Hoole
Upcoming Performances
| | |
| --- | --- |
| REM Lee Theatre Terrace BC - "All Folked Up" | JApril 8th, 2016 |
~~~~~~~~~~~~~~~~~~~~~~~~~~~~~~~~~~~

For bookings or additional information please contact us by email at Copper Mountain Stringband

©2016 - Copper Mountain Stringband- All rights reserved.